Portland Food: Delivery & Pick-Up From Local Restaurants & Food Services
Featured Businesses:
---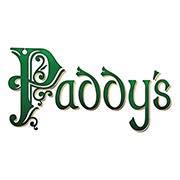 Paddy's Bar & Grill Open for Dining Downtown Portland | Spirits, Beer, Traditional Irish Food & Drinks
With an inventory of more than 600 spirits on an antique bar that rivals any Victorian Free House, Paddy's offers adventurous choices for your favorite libation, whether it be luxurious cocktails, beer, whiskey or wine. Settle into a booth for traditional corned beef and cabbage, Irish lamb stew of Paddy's famous Rueben sandwich, or grab a table outside and sip a cold pint of Guinness in the sun.
---
Circa 33 Now Open in SE Portland | Gin Alley Patio Space, Prohibition Theme, Food, Drinks
A neighborhood haunt that focuses on great ambiance, delicious food and classic libations, Circa flaunts a swanky, prohibition-era ambiance in a casual setting. Try the Duck Frites along with one of their classic cocktails with a twist for a unique PDX experience!
---
Botanist Features Food, Drinks & Live Music in Portland's Pearl District | Featuring Huge Covered, Heated Patio w/ Spaced Seating
Botanist is your thoughtful, intentional home away from home neighborhood tapas destination bar/restaurant located in the heart of Portland's Pearl District.
---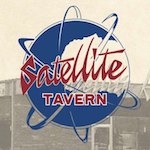 Satellite Tavern in North Portland | Covered & Heated Patio, Multiple Screens, Sports, Cocktails, Beer
Head down to Satellite Tavern in North Portland to watch your favorite sports game tailgater style! Stay warm and dry in one of our large outdoor patio tents, or get cozy around the giant firepit. We have several outdoor screens with every sports package available – if the game is on, we're showing it! Grab your coat and your "bubble-friend" and come on down!
---

Produce Row Cafe Open in Portland's Inner Eastside | Craft Beers, Expanded Patio, Dog-friendly Beer Garden, Cocktails
Boasting 24 taps and an award-winning bourbon collection, The Row offers one of the best year-round patios in the city which was recently expanded to over 2500 sq ft. Sip on fresh, fruity cocktails, bubbles or wine while dining on appetizers like the beer-battered fries or the Bavarian pretzel, soups and salads, sandwiches or and tasty mains like the Alaskan cod fish and chips or the veggie-filled Produce Bowl.
---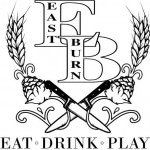 The EastBurn Public House Now Open | Big Tables, Happy Hour, Heated Patio, Sidewalk Cafe
The EastBurn Public House is now open for 2021! They've set up a few large party tables and have additional outside seating as needed, expanding the sidewalk café with up to 6 more tables as needed. Last Dinner Seating is 10PM
---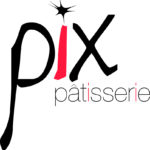 Pix Pâtisserie Presents Pix-O-Matic Vending 24 Hours a Day | Last-minute Birthday Treats, Photo Booth, Late Night Happy Hour
Pix Pâtisserie's Pix-O-Matic is open 24 hours a day, 7 days a week for Pix fixes, last minute birthday treats and stuff to make you smile when you need a smile!
---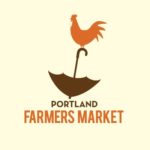 Portland Farmers Market Market Schedule & Info | King, Shemanski Park, Kenton, Lents International, PSU
Portland Farmers Market operates 5 vibrant farmers markets that contribute to the success of local food growers and producers, strengthen the food economy and serve as community gathering places.
---
Portland 2021 Food Info:
Have a local business and want a free promotion? Go to pdxpipeline.com/Local
---
Related Portland Info:
---