Free Food Bags at PLAZA DEL TORO Every Friday | 100 Free Bundles, First Come, First Served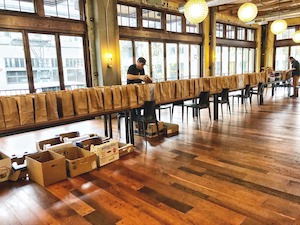 Free Food Bags
Fridays 2-4p | Free While Supplies Last
More info: Facebook
PLAZA DEL TORO
1203 NW Glisan St Portland, Oregon 97209
We are giving away 100 free food bags to all at PLAZA DEL TORO every Friday from 2PM-4PM or until we run out. Bags are first come first serve at 1203 NW Glisan.
These bags are built from ingredients donated to us, product we have on hand that we don't want to see go to waste, and various other ingredients purchased to make sure we are offering healthy, comforting meals for anyone wants one.
If we receive enough in-kind donations, we hope to expand this program to offer free bags every day of the week.
Email [email protected] to donate food or ingredients for our bags.