Reo's Ribs Restaurant Open for Delivery & Takeout in NE Portland | Homemade Mississippi BBQ From Snoop Dogg's Uncle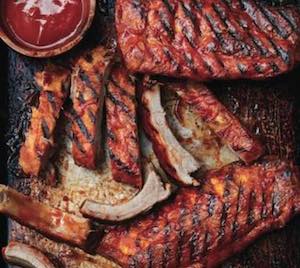 Reo's Ribs Restaurant
Tuesday – Thursday 10A-7P
Friday – Saturday 10A-8P
More info: reosribs.com
Location: 4211 NE Sandy Blvd, Portland, OR 97213
Reo's Ribs offers a variety of food, mainly ribs and sandwichs and others meats and treats.
Business Partners since 1999 Reo "Uncle Reo" Varnado and Myra Girod's homemade Mississippi BBQ a Portland,OR must have. They took their 30 years of combined experience and opened this restaurant to serve affordably priced, Southern-style barbecue.
Since then, they've experienced nothing but success, were nominated as one of the top 100 restaurants in Portland and even receive surprise visits from Reo's very famous nephew "Snoop Dogg" who loves his Uncle's cookin'.
---
PDX Pipeline Free Community Promotions
This is a FREE local listing provided by PDX Pipeline. Do you have a local business and want a free promotion? Fill out our form here: pdxpipeline.com/local