Zell's Cafe Open For Takeout in SE Portland | Huevos Rancheros, Breakfast Burritos, Waffles, Blueberry Pancakes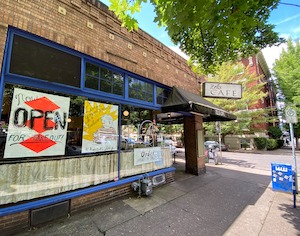 Zell's Cafe
Open Daily 8a-2p
More info: zellscafe.com
Location: 1300 SE Morrison Street Portland, OR
Now you can pick up some of Zell's Cafe's fan-favorite breakfast items and seasonal dishes!
Just see zellscafe.com, stop by their new walk-up shop, or give them a call at 503-239-0196 to place an order.
Zell's Cafe is your local breakfast spot, your cozy coffee cafe, and your community meeting place. Located in the heart of the Buckman neighborhood in Portland, OR, we have been serving our neighbors, friends, and visitors traditional brunch dishes, seasonal specials, and fresh scones for over 36 years. Right now, during COVID, our menu includes huevos rancheros, breakfast burritos, waffles, lemon yogurt blueberry pancakes, sandwiches, coffee, and more for pick-up.
---
PDX Pipeline Free Community Promotions
This is a FREE local listing provided by PDX Pipeline. Do you have a local business and want a free promotion? Fill out our form here: pdxpipeline.com/local