Hip Chicks Do Wine Celebrates Portland Pride w/ Special Wine Collection | Limited Production, Benefit for Esther's Pantry
From our sponsors: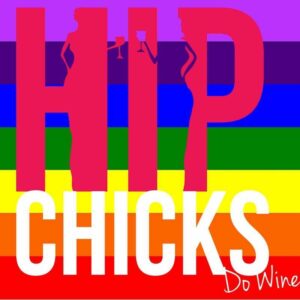 Hip Chicks Do Wine Pride Collection
Available June 2022
Fridays 2pm – 7pm
Saturdays Noon – 7pm
Sundays Noon – 5pm
More info: hipchicksdowine.com
Hip Chicks Do Wine
4510 SE 23rd Avenue, Portland
Hip Chicks Do Wine produces very limited bottles of their Pride Wines each year. They are available for purchase on the website & pickup at their tasting room in SE Portland.
Hip Chicks Do Wine will be pouring at the following Pride events: Made with Pride 6/11, Portland Pride 6/18 & 6/19, Queer Wine Festival (part of Wine Country Pride) Fri 6/24 and then Beaverton Pride on Sun 6/26.
We will have our Pride Wines at all of those events + they are available in our tasting room and on our website. They are a limite production of no more than 25 cases of each wine. A portion of the sale of each bottle will be donated to Esther's Pantry.
About Esther's Pantry
Esther's Pantry provides food and personal care items to those in need living with HIV.
Esther's Pantry is a food bank where clients select food from well-stocked shelves that will help support and maintain good health. Esther's provides supplemental food and personal care items to over 250 clients each month.