Delivery & Take Out Available From Nacheaux @ Cartlandia in SE Portland! | Desserts & Mexican Southern Food Fusion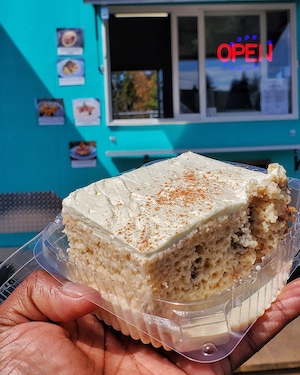 Delivery & Take Out Available From Nacheaux
More info: Facebook
Cartlandia
8145 SE 82nd Ave, Portland, OR 97266
Nacheaux is a brand new food cart located in the Cartlandia food pod of SE Portland. Chef Anthony creates daily, delicious, homemade desserts on top of their inspired Mexican Southern food fusion.
This decadent Tres Leches Butter Pecan cake is selling out daily!! Come try your first slice today!
Cartlandia is open for delivery and take-out! Nacheaux is available for delivery exclusively on GrubHub.