Keys Lounge Now Open in NE Portland | Food, Growlers, Beer, Wine, Soda, Mixers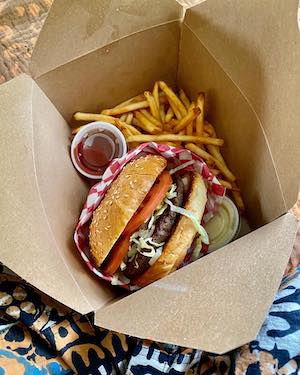 Keys Lounge
3pm-10pm Monday-Friday
11am-10pm Saturday and Sunday
More info: keyspdx.com
Keys Lounge
533 NE Killingsworth, Portland OR 97211
503-719-7409
Keys Lounge is now open for limited dine-in and patio seating from 3pm-10pm Monday-Friday and 11am-10pm Saturday and Sunday. They are continuing to offer takeout food, growlers, canned and bottled beer, bottles of wine, non-alcoholic beverages, CBD soda, Red E Coffee, Jasmine Pearl Tea, and Keys Mason Jar Mixers for takeout.  Online ordering is coming soon–STAY TUNED!
They have updated the food menu to provide guests' favorite items as well as handpicked items that travel well and can easily be reheated when needed.  They've added some new items as well. The menu is be available online at www.keyspdx.com and orders may be placed over the phone at 503-719-7409.  People can also order at the front door. (533 NE Killingsworth Street.)
They are committed to following strict sanitation guidelines to ensure the health and safety of guests and staff and are taking all the necessary precautions to ensure this happens.  Staff and guests are required to wear masks.
---
PDX Pipeline Free Community Promotions
This is a FREE local listing provided by PDX Pipeline. Do you have a local business and want a free promotion? Fill out our form here: pdxpipeline.com/local