Skyline Restaurant is Open for Dining | Portland's Oldest Diner, Burgers, Shakes, Soft Serve, Takeout & Delivery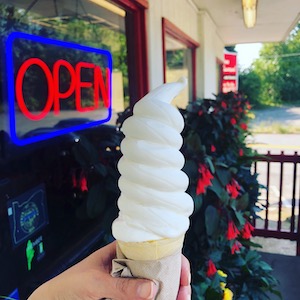 Skyline Restaurant
Open Daily 11a-9p
More info: skylineburgers.com
Skyline Restaurant
1313 NW Skyline Blvd., Portland, Oregon 97229
503.292.6727
Skyline Restaurant is Portland's oldest diner, serving up burgers, shakes, and more to families since 1935.
They welcome you to dine *inside* beginning Friday, June 19th!
For the health and safety of guests and staff, we kindly ask:
All guests wear face coverings unless seated at your table in the restaurant.
Check in to get on wait list for all tables, inside and out.
Only one person at a time to check in your group or pick up to-go orders.
Tables are limited to four adults.
Enjoy your meal, and please be mindful of guests waiting to be seated.
Skyline Restaurant is located in Portland's Northwest Hills, accessible by bike, motorcycle, and vehicle, just a short jaunt away from Forest Park.
---
PDX Pipeline Free Community Promotions
This is a FREE local listing provided by PDX Pipeline. Do you have a local business and want a free promotion? Fill out our form here: pdxpipeline.com/local