Pacific Crust Pizza Co Open for Takeout & Delivery in NE Portland | Locally Sourced Ingredients, Inspired By the Pacific Northwest
From our sponsors: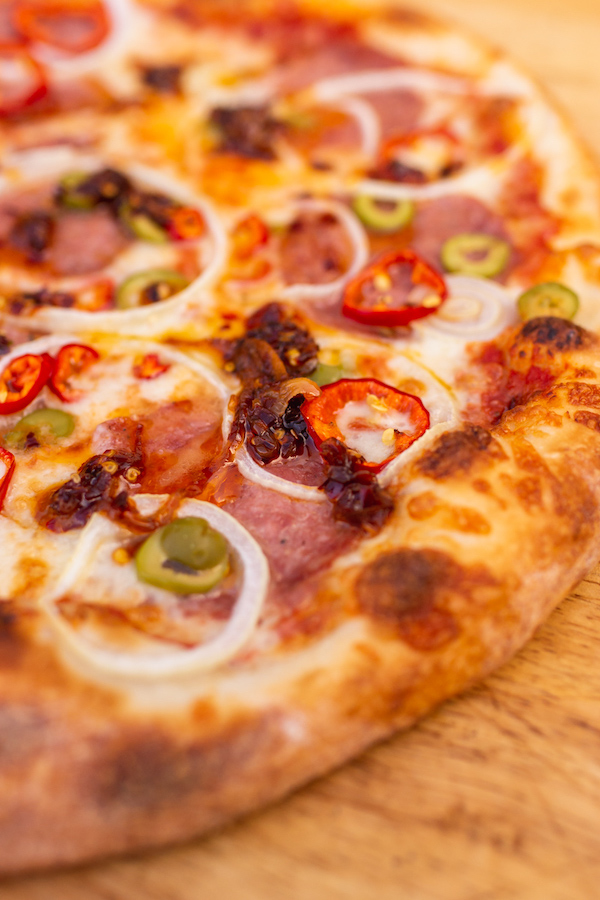 Pacific Crust Pizza Co
11:30AM-10PM
Order at pacificcrustpizzaco.com
Use code EAT OUTSIDE for free Garlic Truffle Cheese Bread (Expires 11/25)
Location: Pick up at 2703 NE Alberta, Portland
Discover your next pizza adventure at Pacific Crust Pizza Co. Using locally sourced ingredients to create innovative flavor combinations, Pacific Crust Pizza offers a refreshing pizza experience. Each menu item has been thoughtfully created with the great pacific northwest in mind – this is a pizza joint for Oregonians!
As with all great adventures, you can go at your own pace with a pizza from the "Easy" menu featuring Pepperoni, Hawaiian, simple Cheese or Sausage & Mushroom pies. Intrepid explorers might want to flex their palette with a pie from the "Intermediate" menu like smoked chicken and chili garlic crisp on our Campfire Chicken pie or boar bacon, elk sausage and mushroom on our Mountain Goat.
For those who like to push their pizza-loving limits, our "Expert" menu offers plenty of opportunities! Here you'll discover 6 pies featuring ingredients like elk fennel sausage, alder smoked trout, elderberry vinegar and black pepper honey drizzle. Get spicy with the Bear Spray or hit the Traverse with blue cheese, truffle and mozzarella. All pies are freshly made on a foldable, slow-rise crust.
Order now via GrubHub or call us at 503 719 5010. We are open daily from 11:30am – 10pm for take-out and delivery only. Pick up at 2703 NE Alberta (pick up counter around the side entrance on NE 27th!)
From now until 11/25 you can get a FREE Garlic Truffle Cheese Bread with any large pizza order. Just use code EAT OUTSIDE when you call in your order.