We Grub Food Truck Open in NE Portland | Takeout & Delivery, Philly Cheesesteak Sub, Salmon Burger, Tots & More!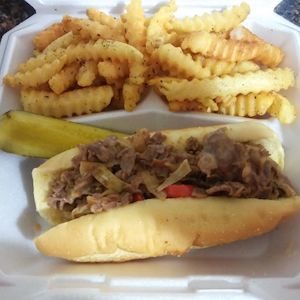 We Grub
Delivery & Pickup 4-9PM Mondays – Saturdays
More info: Facebook
Location: 3625 NE MLK BLVD, Portland, Oregon 97212
We are locally and family owned business that serves that fire Smoked Chicken Wings, and Philly Cheesesteak Subs that everyone enjoys.
We Grub has partnered with Grubhub and UberEats to help with the option of having their flavorful and delicious food brought right to your door.
---
PDX Pipeline Free Community Promotions
This is a FREE local listing provided by PDX Pipeline. Do you have a local business and want a free promotion? Fill out our form here: pdxpipeline.com/local