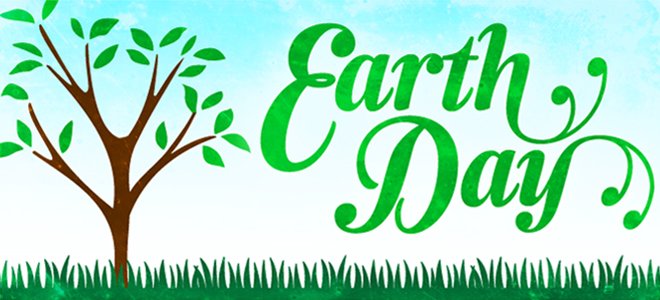 In 2017, Earth Day falls on Saturday, April 22nd, and there will be events all around Portland & Oregon including festivals, marches, concerts, volunteer opportunities, and more.
—————–
Related Portland Events & Holidays
——————————
2017 Portland Earth Day Weekend Events:
All Month: Now Open! Cultural Crossing: A New Beginning @ Portland Japanese Garden | 3 New Gardens, Arts Learning Center, Medieval Castle Wall & More!
All Month: Wooden Shoe Tulip Festival | 40 Acres of Tulips in Every Color, Wine Tastings, Gift Shops & More!
All Month: Organics to You Delivers Locally Sourced Farm Fresh Produce To Your Door ! | Coupon / Promo Code
April 17-26: PCC Eart (Extended) Week | #EcoSocialJustice, featuring Dr. Chatelain, Kelly Point Park Clean Up, Workshops & More (more info)
April 21: Earth Day in Music & Song @ The Old Church | Free, 7:30-9 p.m. (more info)
April 21: PSU Environmental Club Presents Earth Week  Earth Day Festival | Booths, Network, Collaborate, Get Involved in Environmental Efforts (more info)
April 21-22: Portland's Inaugurada La Primavera | Beloved Presents a 2-Day Community Activation of Hope and Vision, w/ Alex Grey & Allyson Grey & More! (Win Tickets, $70)
April 22: Portland March for Science | Joining the National Movement (more info)
April 22: SOLVE IT for Earth Day | Volunteer Opportunity, Litter Pickup, Invasive Plant Removal, Native Tree Planting (more info)
April 22: March for Science w/ Portland State University | Pre march Pastries & Coffee (more info)
April 22: FREE Admission @ The Oregon Garden for Earth Day | Free Education Events, Entertainment, Vendors (more info)
April 22-23: Oregon Repertory Singers Presents Love and Fire @ First United Methodist Church | Featuring American and Spanish Composers, Renaissance to Present Day
April 23: Earth Day Spring Festival @ Portland State University | Free, Food, Live Music, Kids Activities, Plant Sales (more info)
————————————
O
ur new Portland Events App for PDX Pipeline is now available for iPhones, Android phones and iPads!
Now, you can have all of the great Portland events from our website in the palm of your hand when you're out on the town.
Download the App for iPhone here
Download the App for Android here
-————————————
—————————————————–
Past Years: 2016 | 2015 | 2014 | 2013 | 2012