A round up of what's going on in Portland this weekend including trivia, happy hours, live music, open mic & more!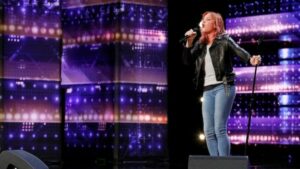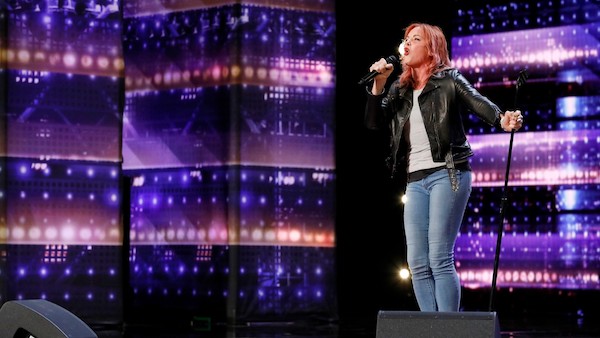 Keep an eye on Portland singer Storm Large, who moved to the next round of "America's Got Talent" this week, earning a standing ovation from all the judges.
Governor Brown has made to-go cocktails permanent in Oregon.
And city officials are considering what comes next for the pedestal atop Mount Tabor. Currently a temporary bust of York graces the monument but it won't last forever.
Read More
|
A round up of what's going on in Portland this weekend including trivia, happy hours, live music, open mic & more!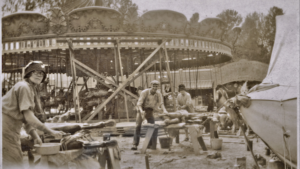 |
The Jantzen Beach Carousel has a new home at the National Neon Sign Museum. WalletHub has ranked Portland the top vegan- & vegetarian-friendly city in the US. And the owners of Lloyd Center have announced their plans to renew the 29-acre site, which includes housing, restaurants, greenspaces and office space.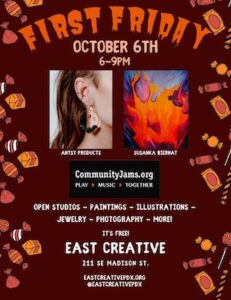 |
Meet the artists of our collective, refreshments, live music and loads of holiday and haunted shopping at East Creative's First Friday on October 6.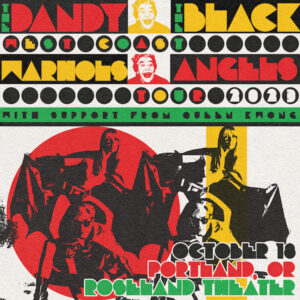 |
October 18 @ Roseland Theater - The Dandy Warhols combine psych-rock, shoegaze, power pop, synth pop, and more with the cheeky detachment of their pop-art namesake.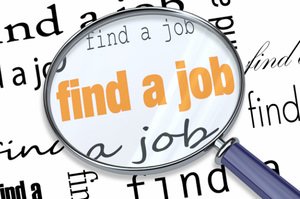 |
Here are the latest job listings on PDX Pipeline for this week including Bridgetown Trivia, JoyRX & More!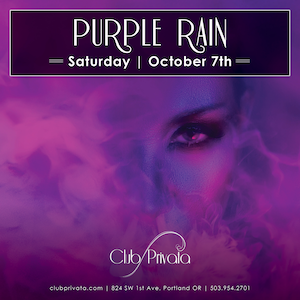 |
October 7 @ Club Privata - Tonight we pay tribute to the legend that was Prince. Whether you come out wearing Purple, 80's attire, or a Prince tribute outfit, everyone will have an amazing night!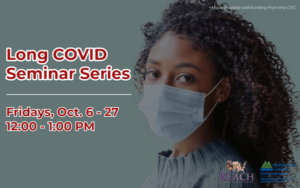 |
Starting October 6 from 12:00 to 1:00 PM, Multnomah County REACH is hosting a series of free seminars discussing Long COVID.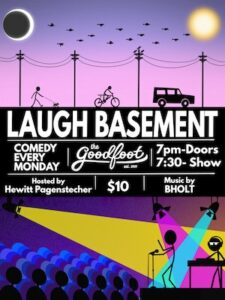 |
Mondays @ The Goodfoot Pub & Lounge - Laugh Basement is The Goodfoot's stand-up comedy show featuring some of Portland's funniest comedians.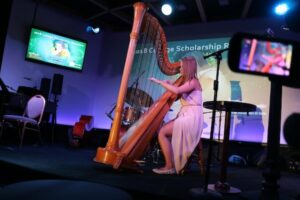 |
The 16th Annual Oregon Music Hall of Fame (OMHOF) Induction Ceremony and Concert will be held again this year at the Aladdin Theater on October 7.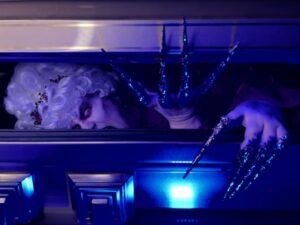 |
Through October @ Veterans Memorial Coliseum - Three tales of terror in the 40,000 square-foot basement of the Veterans Memorial Coliseum! All new twists and turns, creatures that stalk you, and a large vendor area.
|
The 28th Annual H. P. Lovecraft Film Festival® of Cosmic Horror returns to all 3 screens of the Hollywood Theatre October 6-8.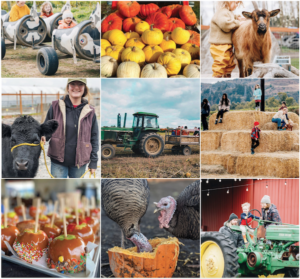 |
Saturdays & Sundays @ Topaz Farm - In 2022, we introduced paid admission to the farm on October weekends. It was a success – no overcrowding, minimal lines and an all-around more enjoyable farm experience for everyone.