Pix Pâtisserie Portland 2022 Valentines Weekend Reservations for 2! | Prix Fixe Menu Featuring Drinks, Desserts, Chocolate & More!
From our sponsors: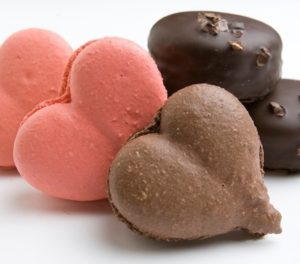 Valentine Reservations
February 12, 2022
7-11PM
$60 + 20% gratuity
More info: pixpatisserie.com
Pix Pâtisserie
2225 E Burnside St Portland, Oregon 97214
Valentine Reservations
Special indoor dining reservations will be available for February 12th (7PM – 11PM) with a set dessert and drink menu for two. The set menu includes 2 desserts and 2 beverages, plus a 4-piece box of chocolates to take home and 2 tokens for visiting Zoltar to tell you your fortunes. Bottles of champagne and other wines from our award-winning beverage list will also be available. And, if you just want to enjoy a bottle from the list at the bar, we are happy to accommodate that as well!
Reserve online at pixpatisserie.com/valentines
Prix Fixe Menu
2 choices of beverage (sparkling wine – white or rosé, French 75 cocktail, tawny port or sherry)
2 choices of dessert (Black Hearts Matter, A Night in Porto, Jane Avril, Queen of Sheba with Port Ice Cream or Crème Brûlée)
One 4-piece box of house-made chocolates to take home
Two tokens to get your fortunes told from the visiting Zoltar machine
$60 + 20% gratuity