2022 World Cup Schedule + Portland Watch Parties & Events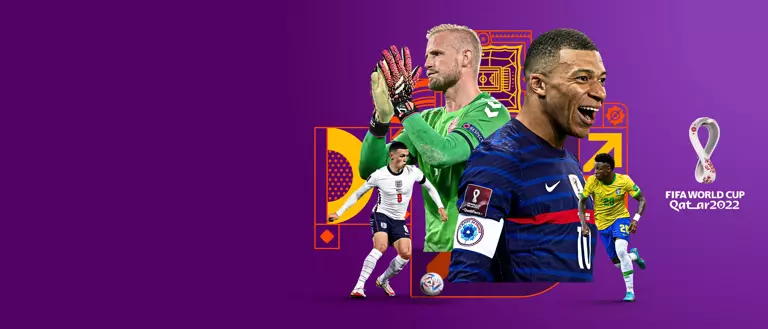 The 2022 World Cup Starts on Sunday, November 20th. Below is the schedule. You can cheer on Team USA at OMSI in SE Portland on the giant screen at the Empirical Theater!
Admission for these viewings is free with food and beverages available (including beer, wine, and cider) at the theater cafe. Confirmed viewings include:
Monday, Nov. 21 @ 11am | USA vs Wales
Friday, Nov. 25 @ 11am | USA vs England
Tuesday, Nov. 29 @ 11am | USA vs Iran
Saturday Dec. 3 @ 7am | USA vs Netherlands
Sunday, Dec. 18 @ 7am | World Cup Final
Doors open 45 minutes prior to match start. Admission is first come, first serve and not guaranteed. No outside food or drink allowed. More info here.
———————–
Related Portland Info & Events: 
---
2022 World Cup Schedule
GROUP STAGE
Sunday, Nov. 20
Qatar vs. Ecuador, 8 a.m. PT on FS1
Monday, Nov. 21
England vs. Iran, 5 a.m. PT on FS1
Senegal vs. Netherlands, 8 a.m. PT on FOX
United States vs. Wales, 11 a.m. PT on FOX
Tuesday, Nov. 22
Argentina vs. Saudi Arabia, 2 a.m. PT on FS1
Denmark vs. Tunisia, 5 a.m. PT on FS1
Mexico vs. Poland, 8 a.m. PT on FOX
France vs. Australia, 11 a.m. PT on FOX
Wednesday, Nov. 23
Morocco vs. Croatia, 2 a.m. PT on FS1
Germany vs. Japan, 5 a.m. PT on FS1
Spain vs. Costa Rica, 8 a.m. PT on FOX
Belgium vs. Canada, 11 a.m. PT on FOX
Thursday, Nov. 24
Switzerland vs. Cameroon, 2 a.m. PT on FS1
Uruguay vs. South Korea, 5 a.m. PT on FS1
Portugal vs. Ghana, 8 a.m. PT on FOX
Brazil vs. Serbia, 11 a.m. PT on FOX
Friday, Nov. 25
Wales vs. Iran, 2 a.m. PT on FS1
Qatar vs. Senegal, 5 a.m. PT on FS1
Netherlands vs. Ecuador, 8 a.m. PT on FOX
England vs. United States, 11 a.m. PT on FOX
Saturday, Nov. 26
Tunisia vs. Australia, 2 a.m. PT on FS1
Poland vs. Saudi Arabia, 5 a.m. PT on FS1
France vs. Denmark, 8 a.m. PT on FS1
Argentina vs. Mexico, 11 a.m. PT on FS1
Sunday, Nov. 27
Japan vs. Costa Rica, 2 a.m. PT on FS1
Belgium vs. Morocco, 5 a.m. PT on FS1
Croatia vs. Canada, 8 a.m. PT on FS1
Spain vs. Germany, 11 a.m. PT on FS1
Monday, Nov. 28
Cameroon vs. Serbia, 2 a.m. PT on FS1
South Korea vs. Ghana, 5 a.m. PT on FS1
Brazil vs. Switzerland, 8 a.m. PT on FOX
Portugal vs. Uruguay, 11 a.m. PT on FOX
Tuesday, Nov. 29
Netherlands vs. Qatar, 7 a.m. PT on *FOX
Ecuador vs. Senegal, 7 a.m. PT on *FS1
Wales vs. England, 11 a.m. PT on FS1
Iran vs. United States, 11 a.m. PT on FOX
Wednesday, Nov. 30
Tunisia vs. France, 7 a.m. PT on *FOX
Australia vs. Denmark, 7 a.m. PT on *FS1
Saudi Arabia vs. Mexico, 11 a.m.. PT on *FS1
Poland vs. Argentina, 11 a.m. PT on *FOX
Thursday, Dec. 1
Croatia vs. Belgium, 7 a.m. PT on *FOX
Canada vs. Morocco, 7 a.m. PT on *FS1
Japan vs. Spain, 11 a.m. PT on *FOX
Costa Rica vs. Germany, 11 a.m. PT on *FS1
Friday, Dec. 2
South Korea vs. Portugal, 7 a.m. PT on *FOX
Ghana vs. Uruguay, 7 a.m. PT on *FS1
Serbia vs. Switzerland, 11 a.m. PT on *FS1
Cameroon vs. Brazil, 11 a.m. PT on *FOX
ROUND OF 16
Saturday, Dec. 3
1A vs. 2B, 7 a.m. PT on FOX
1C vs. 2D, 11 a.m. PT on FOX
Sunday, Dec. 4
1D vs. 2C, 7 a.m. PT on FOX
1B vs. 2A, 11 a.m. PT on FOX
Monday, Dec. 5
1E vs. 2F, 7 a.m. PT on FOX
1G vs. 2H, 11 a.m. PT on FOX
Tuesday, Dec. 6
1F vs. 2E, 7 a.m. PT on FOX
1H vs. 2G, 11 a.m.. PT on FOX
QUARTERFINALS
Friday, Dec. 9
W53 vs. W54, 7 a.m. PT on FOX
W49 vs. W50, 11 a.m. PT on FOX
Saturday, Dec. 10
W55 vs. W56, 7 a.m. PT on FOX
W51 vs. W52, 11 a.m. PT on FOX
SEMIFINALS
Tuesday, Dec. 13
W57 vs. W58, 11 a.m. PT on FOX
Wednesday, Dec. 14
W59 vs. W60, 11 a.m. PT on FOX
THIRD-PLACE MATCH
Saturday, Dec. 17
RU61 vs. RU62, 7 a.m. PT on FOX
FINAL
Sunday, Dec. 18
W61 vs. W62, 7 a.m. PT on FOX
---