From our sponsors: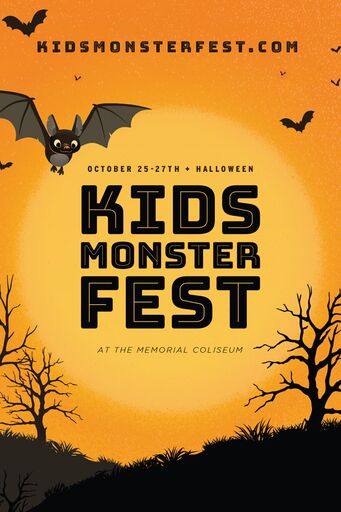 Kids Monster Fest
October 25-27 and 31, 2019
1-4p | $5-$8 | All Ages
More info: kidsmonsterfest.com
Veterans Coliseum
300 N Winning Way, Portland, OR 97227
Kids Monster Fest is a kid-friendly (children 12 and under) Haunted House experience at Veterans Memorial Coliseum. Open October 25, 26, 27 and 31. Admission is $8, but for families as low as $5.
Produced by the same team as Underhill Haunted House, but toned down for children and adults who want the lighter side of the scare. Guests receive magical flashlights upon entry that when shined on a monster scared the monster away! Fun prizes at the end of the experience.