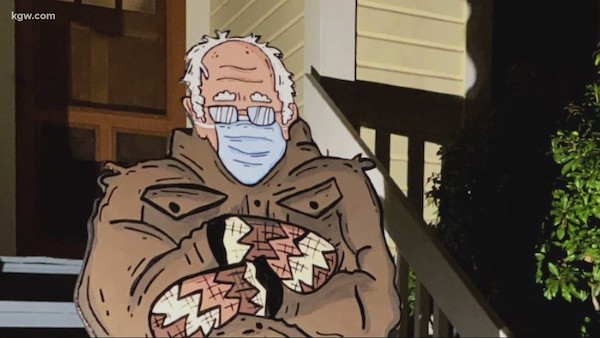 Get ready to pump it up, Oregon! Starting Friday, gyms in extreme risk counties can have limited indoor activities.
There's a new bridge in Bridge City! Flanders Crossing is now in place over I-405 and will be opening soon for bike and pedestrians.
And local public joy creator and artist Mike Bennett has raised $7,500 for Meals on Wheels People program with a creative wood cutout of Sen. Bernie Sanders.
Read More