Disjecta Contemporary Art Center Gallery Space Open Weekends | Limited Capacity, Free Entry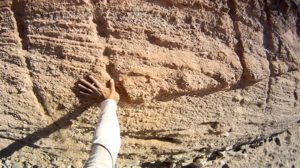 Disjecta
Open Friday-Sunday Noon – 5PM
More info: disjecta.org
Location: 8371 N. Interstate Avenue, Portland, OR 97217
Disjecta Contemporary Art Center is a non profit arts organization located in the Kenton neighborhood of north Portland. We present art exhibitions, performances and concerts, and other events and programs in partnership with local businesses and organizations.
Disjecta is free and open to the public during exhibitions every Friday, Saturday and Sunday, from 12-5pm. We currently have a limited capacity of 10 visitors at a time in our 5,000 square foot gallery space, and require masks and a distance of 6-10′. We are ADA accessible, and family friendly.
Currently Displaying: TIMELINES FOR THE FUTURE: CHRISTINE HOWARD SANDOVAL
Curated by Lucy Cotter
January 8 – February 21, 2021
"We already know where we exist in the land, how we have remained for thousands of years in the place of our ancestors. We are rising from the ground and literally toppling colonial structures and its monuments to genocide. The seeds of our future have always been alive and present, and are growing into visible manifestations of what we know to be the truth." -Christine Howard Sandoval
Christine Howard Sandoval's practice revolves around the embodied act of walking on sites of precarious and contested land. Negotiating the material contours of urban and rural landscapes, their inherent layers of human memory, and their political and ecological stakes in the present, she seeks to un-learn things as they are. Through sustained artistic research, and working through video, drawing, and sculpture, she forges future imaginaries of place that emerge from competing records of human inhabitance.
Working with community members, anthropologists and scientists, and researching historical documents, Howard Sandoval often creates scripted narratives that are performed as voice-overs in videos that trace her laborious walking paths. Through an experimental use of film, she provides disorienting bodily perspectives that destabilize the norms of viewing, moving away from the photographic gaze and its extraction of images from place. Walking thus becomes an active form of knowledge creation. Embedded with site-specific materials, Howard Sandoval's drawings and sculptures seek to counteract the distance and abstraction of cartography and its complicity with territorial imposition. Her archival constellations act as an unwinding of imaginaries in search of alternate forms of inhabitation and human agency.
---
PDX Pipeline Free Community Promotions
This is a FREE local listing provided by PDX Pipeline. Do you have a local business and want a free promotion? Fill out our form here: pdxpipeline.com/local