Portland's 2021 Fertile Ground Free Virtual Festival | 11 Days Featuring Curated Recorded Acts of Creation
From our sponsors: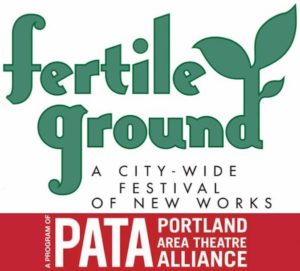 Fertile Ground 2021
January 28 – February 7, 2021
(on-demand access through February 15)
More info: fertilegroundpdx.org
Go on a creative adventure with Fertile Ground 2021's wildly diverse range of programming!
Fertile Ground is back this year for the 12 th Annual festival with an astonishing breadth of creative work by artists of every ilk – all delivered virtually, and free!
A program of the Portland Area Theatre Alliance, this Portland artist-driven festival includes theatre, dance, circus, music, animation, and multidisciplinary arts – for this very special year, the projects have been recorded and will be streamed on Fertile Ground's Facebook and YouTube pages. Beyond even the diverse art forms encountered, the diversity encompassed this year ranges from who the creator and collaborators are and the story they want to tell, to how they adapted their performance for the online and recorded performance, to even the length of project – from less than two minutes to almost two hours.
We've spent the past six months on the journey of remodeling Fertile Ground 2021. While the pandemic certainly played a huge part in how we will deliver the festival in a virtual format, it most importantly it gave us the opportunity create greater equity and broader diversity within the festival to include a wider (and typically underrepresented) range of local artists. A panel of diverse community artists very deliberately curated the remarkably varied Fertile Ground 2021. Their deliberations considered concept idea and the virtual presentation plan, but they were also laser-focused on amplifying typically underrepresented identities and perspectives to tell meaningful stories for this moment in time.
Join in on a creative adventure with Fertile Ground this year – get outside your comfort zone and check out the astounding array of new creative ventures from local artists!
Festival projects will stream on a schedule via Fertile Ground's Facebook and YouTube channels from Thursday, January 28 through Sunday, February 7, 2021. FREE. Projects can be streamed on-demand through February 15.
DIG INTO FERTILE GROUND 2021 PROJECTS!