Clark County Historical Museum Speaker Series – "Mount St. Helens: 40 Years Later" | Free, w/ CCHM Executive Director Brad Richardson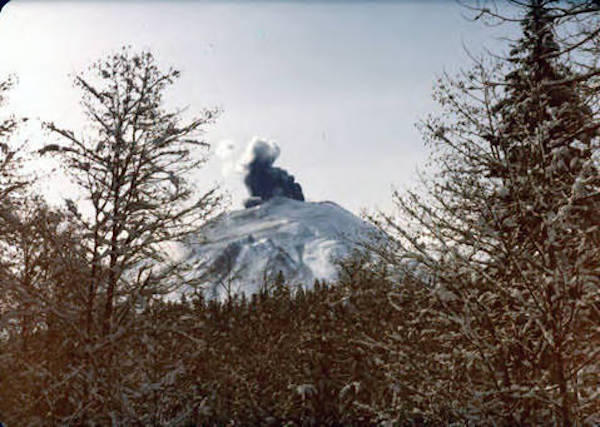 CCHM's Speaker Series continues on Facebook Live Thursday, May 7th at 7 pm, with "Mount St. Helens: 40 Years Later". Join CCHM Executive Director, Brad Richardson, as he looks back at the 1980 eruption of Mount St. Helens and the events surrounding that day.
————–
Related Portland Events & Info
————–
"Mount St. Helens: 40 Years Later"
May 7, 2020
7p | Free
More info: cchmuseum.org
During this month's Speaker Series event, Brad along with journalists Gregg Herrington of The Columbian and Andre Stepankowsky of The Daily News will reflect on the most destructive volcanic eruption in U.S. history. They will discuss the past volcanic events around Clark County, the lead up to that faithful morning, as well as the short- and long-term impacts it had on the region, and visit some of the items in the Museum's collection.
"Volcanic activity has shaped Clark County in ways we don't often think about," said Brad Richardson. "In many respects, the immediate and longer-term damage caused by the 1980 eruption showed how our economy, lives, and the environment around us are intricately tied together. It seems appropriate as we commemorate this event during the COVID-19 pandemic, to take a moment to reflect on how nature influences our daily lives."
The CCHM 2020 Speaker Series is sponsored by the Clark County Historic Preservation Commission and Wagner Audio. In our effort to support social distancing, this event will be streamed free on Facebook.
During the live stream we will be collecting donations to help support the Kiggins Theater while they do their part to flatten the curve. The Kiggins Theater has long been a cornerstone of downtown Vancouver. It provides a valuable space for the community to gather and share innovative programming, such as our own History on Tap, and entertainment. Please consider contributing to help keep this amazing piece of our shared history open for all to enjoy.