Join the Portland Rose Festival 2020 Grand Petite Parade | Free to Enter Your Own Float! Prizes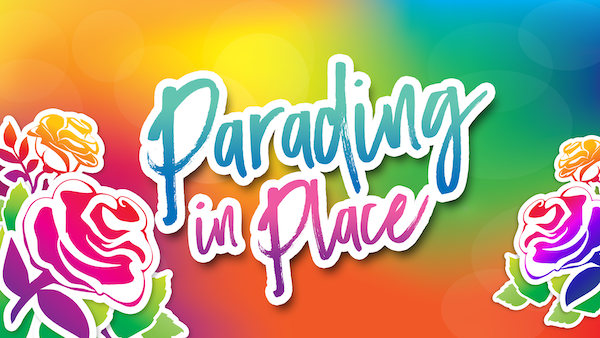 Portland Rose Festival is announcing a new event: Parading in Place a way to connect while staying apart w/ the Grand Petite Parade on June 6. Join the fun! You have until June 1 to enter your submission.
————–
Related Portland Events & Info
————–
Join the Grand Petite Parade!
Entries accepted through June 1, 2020
Parade will be live streamed 11a, June 6, 2020
More info: paradinginplace.com
The Grand Petite Parade will premiere on Facebook Live on Saturday, June 6. This virtual parade will feature shoe box floats from community members, a celebration of marching bands, and other Rose Festival parade favorites. Just like the early Rose Festival parades that used Portlanders' own roses to decorate the floats, participants are invited to use materials from home to build shoe box parade floats and submit photos to be included in the live stream.
Have you always wanted to see a float that features a unicorn? Can you imagine a float that is fit for the Rose Festival Queen? Do you have a favorite Rose Festival float from the past that you'd like to recreate (or improve upon) with materials from home? Create your own shoe box float and send in your photos and videos to be a part of the parade.
Don't have any craft supplies at home? No problem! Does your family have a particular parade talent that you've always wanted to share? Forego the float and send in photos and videos of your family marching band, drill team, or synchronized baton routine!
Now is your chance to showcase your creativity and talents; and maybe win some fun Rose Festival swag in the process! ​ Grand Petite Parade "Rosette Award" winners will be chosen from eligible entries and revealed during the live stream.
Step 1 – Create:
Grab a "shoe box" – Start with a base like a recently delivered online order box, or grandma's hat box, or your skateboard, or even an RC car to build on. It doesn't have to roll, but it does need to meet the minimum size requirements.
Find your materials – Entries should be made from things you already have at home. You could use flowers from your yard, craft supplies, construction paper, dolls/action figures, paper mache, clay, paint, markers, sequins, seeds, or anything else you can find to bring your float to life!
Pick a theme and start building – floats can showcase an original design, recreate (or improve upon) a historical parade float, or tell a story about your vision for future Rose Festival parades!
Step 2 – Share:
Show us your progress – document the steps you take as you build your Grand Petite Parade float. Are you making marching band uniforms for your action figures – show us how! Are you making a butterfly float that flaps its wings – let us see how it works! Post progress pictures, tips and tricks, fun teases of your theme, or even bloopers on your social media and tag us @pdxrosefestival #paradinginplace #GrandPetiteParade for a chance to be featured on the Rose Festival's social media prior to parade day.
Submit your entry – fill out the Registration Form and send us photos of your finished creation.
Step 3 – Celebrate:​
Watch the parade – See your float featured in the the Grand Petite Parade on Facebook Live at 11am, Saturday, June 6, 2020.
Share your participation – All participants will receive a digital certificate acknowledging their participation in the first ever Grand Petite Parade!
Win Rose Festival swag – "Rosette Award" certificates will be given in several categories! Winners will receive souvenir 2020 Rose Vision lapel pins, and the Sweepstakes winner will be invited to attend a future Grand Floral Parade as guests of the Portland Rose Festival!​
Rules and Regulations:
Completed floats should measure a minimum of 12" long by 10" high – there are no maximum dimensions.
Entries and themes must be appropriate for a family audience. Entry should not focus on religious, political, ideological, or controversial themes or issues. Use of any political sign, social or political material is not permitted.
All submissions must be received by 5 p.m., PST, June 1, 2020.
Portland Rose Festival reserves the right to edit photos and videos as needed.
Registration for the Grand Petite Parade or Porch Parade and/or tagging @pdxrosefestival or using #paradinginplace, #RFporchparade, #grandpetiteparade, or #rosesforhope with related photos or videos on social media, grants the Portland Rose Festival permission to use your images and footage on any platform.
Portland Rose Festival reserves the right to exclude any submissions that do not meet our guidelines or that feature content not aligned with our mission.
"Rosette Award" winners will be chosen from eligible entries and decided at the sole discretion of the Portland Rose Festival Foundation. Winners will receive prize notifications via email and any physical awards will be sent via standard US post.