Oregon Humane Society Presents Virtual Kitten Yoga | A Slow, Playful, Flow Open To All Levels, Benefit for OHS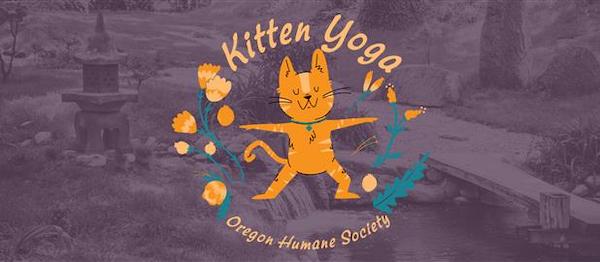 ————–
Related Portland Events & Info
————–
Oregon Humane Society Presents Virtual Kitten Yoga
May 14-15, 28-29, 2020
All Ages | $15
Tickets: secure.oregonhumane.org
Join Oregon Humane Society for a fun virtual fitness class with our feline friends! Instructor Diana Hulet will guide you through a slow, playful, flow style class open to all levels.
During the class, you'll enjoy a 45-minute yoga instruction while kittens freely roam around the livestream.
There are currently four sessions available in May:
Thursday, May 14 at 6 p.m.
Friday, May 15 at 10 a.m.
Thursday, May 28 at 6 p.m.
Friday May 29 at 10 a.m.
All proceeds benefit the pets at Oregon Humane Society.