The Goodfoot Pub & Lounge & Poboy Present September Virtual Art Opening | Art in the Age of Quarantine, View & Purchase Art Online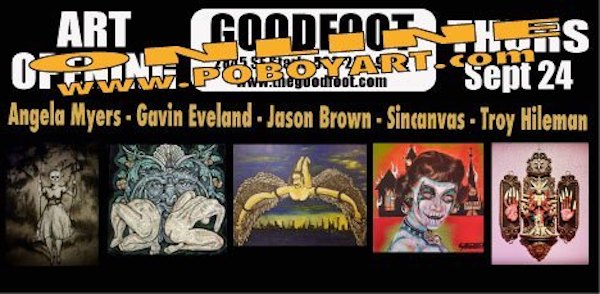 Tired of starting at the same old art on your walls during quarantine? Find something new at Goodfoot's Virtual Art sale!
————–
Related Portland Events & Info
————–
September Virtual Art Opening
Available September 24, 2020
More info: poboyart.com
The Goodfoot is still closed for the Coronavirus.  They'll be doing an online showing of the artists that would have been showing at Goodfoot, you can view and purchase their work here.
With everything that's happening many are losing their jobs and struggling to pay their bills, please consider supporting these amazing artists, purchasing some of their art work.
This month's artists are