Posts Tagged 'Voodoo Doughnut'
Voodoo Doughnut Old Town is open every day. Order online for pick up in store or get them delivered through DoorDash or Uber Eats!
Read More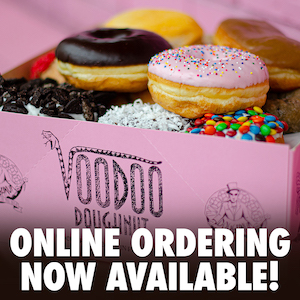 At Voodoo Doughnut, our hearts are deeply rooted in the communities that we are privileged to serve and thank you for your continued support during these challenging times.
Read More