Free 2022 Trick or Treat Down Alberta Street in NE Portland | Costumes, Visit 40 Stops Along 17 Blocks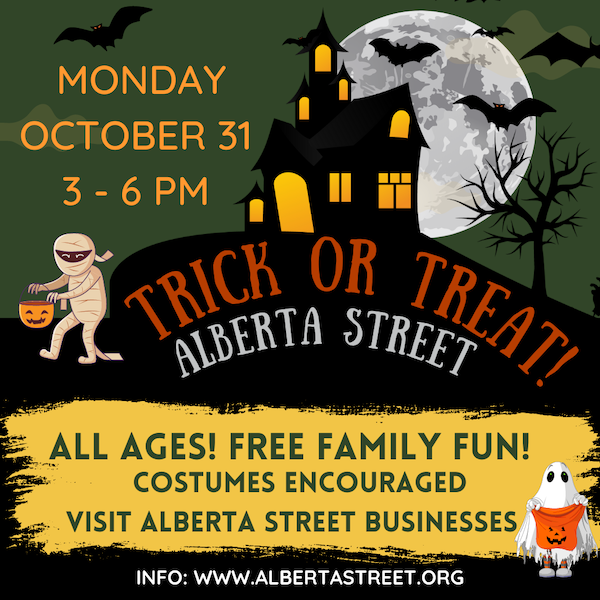 On Halloween, head to Alberta Street for a giant trick or treat event that runs 17 blocks.
—————
Related Portland Events & Info
—————
From press release:
Trick or Treat Alberta Street
October 31, 2022
3-6PM | All Ages | Free
More info: lastthursdayalberta.org
Alberta Street
Between NE 13th & NE 30th
This year over 40 Alberta Street businesses have joined forces to organize trick or treat on Alberta Street between NE 13th and NE 30th. Monday Oct 31st from 3-6 pm. Costumes encouraged! Walk the street, visit businesses and get treats! Family friendly, safe and free!
Kids Face painting in partnership with Concordia Neighborhood Association and Bar Cala. Spooky courtyards and window displays up and down the street, a special surprise by @kulfipdx and other fun! We are adding new events, partners and sponsors daily.
For more information www.albertastreet.org also https://www.lastthursdayalberta.org/ or @lastthursdayalberta on Instagram and Facebook. We can also be reached at [email protected]