Win Tickets ($44): William Fitzsimmons w/ Stuart Smith @ The Old Church Concert Hall | Folk, Indie, Singer, Songwriter
We are giving away a pair of tickets to William Fitzsimmons w/Stuart Smith @ The Old Church Concert Hall on September 19. To win, comment below on this post why you'd like to attend. Winner will be drawn and emailed September 14.
———————————————
From our sponsors: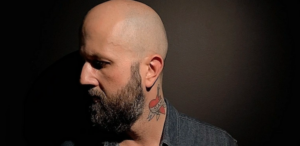 William Fitzsimmons w/Stuart Smith
September 19, 2022
Doors 7PM, Show 8PM | $22-$26 | All Ages
More info: events.humanitix.com
The Old Church Concert Hall
1422 SW 11th Ave, Portland, OR 97201
You can piece together the life of William Fitzsimmons with the songs he chose to record for Covers, Vol. 1 & 2. For the Illinois-based singer, songwriter, and producer, some tunes recollect joyful moments at home as a kid, and others recall his high school days. A handful of tracks address heartbreak head-on without apology, while a few reflect his inclination to embrace youthful wonder and creativity. No matter what, his voice carries these words straight from the heart.
Music means a lot to everyone, but it means everything to William…
Following 2005's Until When We Are Ghosts, he generated hundreds of million streams across fan favorite albums such as Gold In The Shadow [2011], Lions [2014], Pittsburgh [2015], Mission Bell [2018], Ready The Astronaut [2021], and No Promises: The Astronaut's Return [2021]. He landed significant syncs on ABC, NBC, MTV, Lifetime, and The CW. Notably, NPR once dubbed him "A Songwriter With Vision," and he incited the applause of American Songwriter, Billboard, NYLON, Pop Matters, Rolling Stone, Q Magazine, Uncut, and more.
STUART SMITH
Can you have the same dream twice? Two years later, it still felt like someone else's life walking into Sun Studio to record. I remember as a kid, obsessed with Johnny Cash and Elvis, seeing those pictures of them recording some of the most important music to ever come from America against the background of those white perforated walls. I wondered what it would be like just to see it. To stand in that room where rock 'n roll was born.
I wish I could say the second time felt any less surreal. I'd be lying if I did. Practically unchanged since the fifties, this is still their room. You're only a visitor, a pilgrim. I was nervous on the drive to Memphis. Not because I didn't know what to expect like last time, but because I knew exactly what to expect. This room makes the rules. It requires a feeling and a performance. It will trip you up if you deviate from that. The more time you spend around this place, the more the gravity of it sets in- Elvis, Cash, Jerry Lee Lewis, Roy Orbison, Carl Perkins, Howlin Wolf, Ike Turner, BB King, even U2…..they changed the landscape of music here. This place doesn't expect the same of you. It only expects the same thing it did of them- honesty. That rattles the nerves. I thought as we set up the microphones that if you aren't nervous recording here then maybe you don't understand what this place is. It's more than a studio or a museum, it's a shrine. Maybe my nerves are good. They're reverent.