Win Tickets ($50): Joep Beving @ The Old Church Concert Hall | Dutch Composer & Pianist
We are giving away a pair of tickets to Joep Beving @ The Old Church Concert Hall on October 23. To win, comment below on this post why you'd like to attend. Winner will be drawn and emailed October 17.
———————————————
From our sponsors: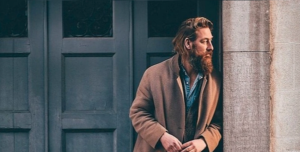 Joep Beving w/Special Guest Kennebec
October 23, 2022
Doors 7PM, Show 8PM | $25-$30 | All Ages
More info: events.humanitix.com

The Old Church Concert Hall
1422 SW 11th Ave, Portland, OR 97201
Joep Beving, a sensation of the contemporary classical streaming world, returns to his solo piano roots with Hermetism. The Dutch composer/pianist's fourth album for Deutsche Grammophon was released in 2022. Inspired by ancient philosophy, Beving's latest project is an album in search of universal ideas. "I hope that it will have a comforting and communal effect on listeners," says the artist. Written during the dark days of the pandemic, in an age of fear and polarisation, Hermetismblends poignant melancholy with an offer of hope, spanning twelve newtracks recorded on Beving's cherished Schimmel piano.
Beving has used music to explore some of life's big philosophical questions in three hugely successful albums –Solipsism,Prehension and Henosis. After his trilogy for Deutsche Grammophon, he was leftwith a question: what next? The answer eluded him at first, so he turned to composing for a Dutch film and stage play. Yet ideas that had been brewing for years began to take shape. "I came back to the piano to feel at home and in tune with myself and my surroundings," notes Beving. "I wanted to go by what felt right, which was to go back to the beginning, to solo piano songs, but using everything I had learned during the making of the trilogy."
—
Kennebec is the musical outlet of Eric Phillips, a composer, producer,and multi-instrumentalist living in Portland, Oregon. He draws from aneclectic array of influences from downtempo, folk and soundtracks to createhis own unique style of cinematic instrumental music.His debut album 'Departure' released February 2020 onNight Time Stories, sister artist label of acclaimed compilation seriesLate Night Tales, and home to Texan Trio Khruangbin, Leifur James and AshWalker.Kennebec's second record Without Star or Compass will be releasedOctober 28 2022 featuring appearances from Samuel T. Herring, HemlockErnst, Sudan Archives,Yazz Ahmed, Kalaido and more.In addition to the Kennebec project, Eric has enjoyed composing themusic for numerous feature films, documentaries and games, and heaspires to incorporate this sense of cinematic immersion into his own musicand performances.