Radical Mycology Convergence in Mulino, Oregon | 4-Day Celebration of Mushrooms, 40+ Workshops, 30+ Teachers
From our sponsors: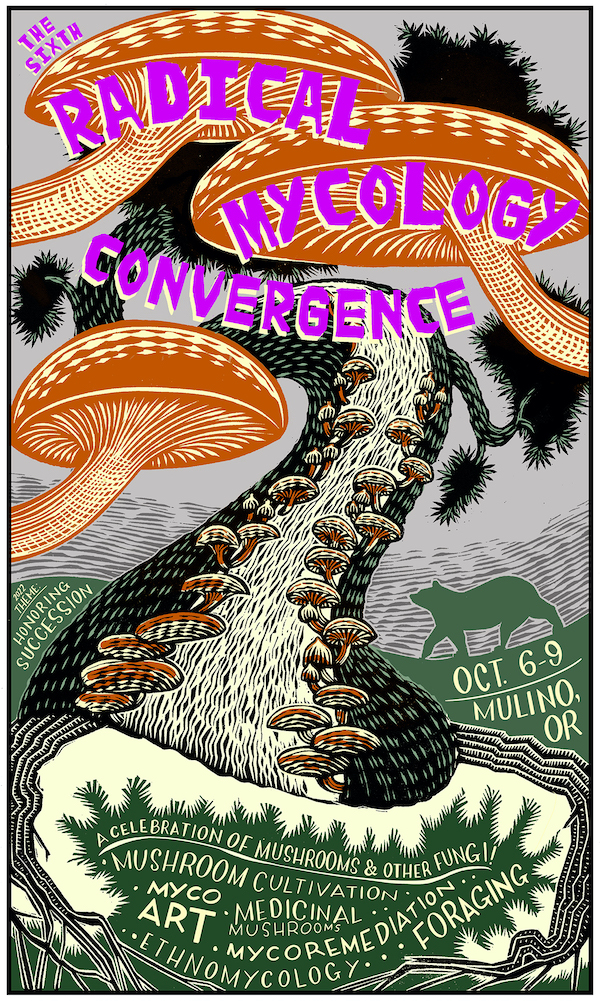 The Radical Mycology Convergence
October 6-9, 2022
Starts at $125
More info: radicalmycologyconvergence.com
Brown Bottle Farm
4711 S Buckner Creek Road, Mulino
The Radical Mycology Convergence is a 4-day art- and education-based gathering revolving around the fascinating world of mushrooms, lichens, and other fungi. Dozens of teachers – including well-known mushroom-based authors Christopher Hobbs, Robert Rogers, and Peter McCoy – provide nearly 40 workshops and demonstrations throughout each day (with 2–4 workshops occurring at any given time). Topics include growing mushrooms at home, medicinal mushroom processing, and even how to write stories and songs inspired by fungi.
Each night a different creative event offers a new way to celebrate the magic and mystery of fungi, and every day a variety of special events allow attendees to directly add to the celebration – whether in a creative capacity, or though friendly competitions and contests. And the whole schedule is designed to create an immersive experience that helps people of all backgrounds find new ways to think about mushrooms and their unique traits.
A fungi-focused event like no other, this is the sixth Radical Mycology Convergence and by far its biggest and most ambitious to date. It returns to the 40 acres of Brown Bottle Farm in Mulino, Oregon this October 6–9, with family-friendly entertainment, free childcare and tent camping, and one-day or multi-day passes available.