Summer's Arrived @ Stem Wine Bar in North Portland | Patio, Live Music & Performances, Signature Cocktails
From our sponsors: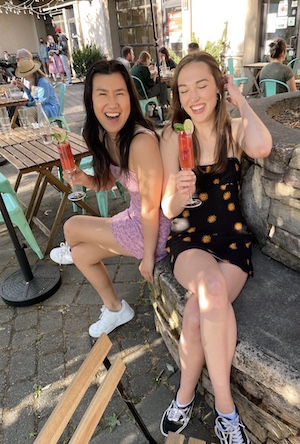 Stem Wine Bar
Mon-Thurs, 5pm-11PM
Friday, 3pm-11PM
Sat-Sun, 12pm-11PM
More info: stemwinebarpdx.com
Location: 3920 N Mississippi Ave, Portland, OR 97227
With an extensive selection of over 150 wines sourced from all over the world, Stem Wine Bar is a Mississippi Avenue gem you won't want to miss out on this summer!
Escape the heat with tented patio seating, a variety of live music and performances, and picnic season cocktails like the "Hot Girl Summer" designed to fit the sunniest season to a tee!
Not to mention a quarterly wine club, with rangey selections carefully hand picked by the experts at Stem. If you find yourself craving the vast flavors of Oregon and beyond, Stem Wine Bar is the perfect place to visit this season!