Stay in SE Portland at Brooklyn Center Suites | Boutique Hotel In Historic Brooklyn Neighborhood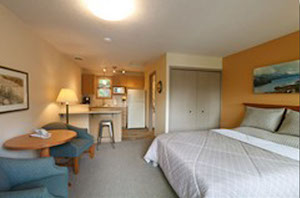 Stay in SE Portland at Brooklyn Center Suites
More info: brooklyncentersuites.com

Brooklyn Center Suites
3717 & 3719 S.E. Milwaukie Avenue, Portland, Oregon 97202
Clean, comfortable and convenient lodging in SE Portland!
Located in the historic Brooklyn neighborhood and just minutes from downtown Portland, Brooklyn Center Suites is close to recreational areas, and fine dining.
The Brooklyn Center Suites has always maintained the highest standards of cleanliness, and we have now elevated sanitizing and cleaning to meet or exceed State and County health department requirements. We have self-check in, weekly cleaning and a 24 hour wait before we book another guest.
Free off-street parking; fully equipped kitchen for in room dining;
Full private bathroom.
Come explore Portland from your own studio apartment!