Portland Parks Foundation Presents Paseo in Downtown Portland | Family Friendly Music, Dance, Spoken Word, Movement & more!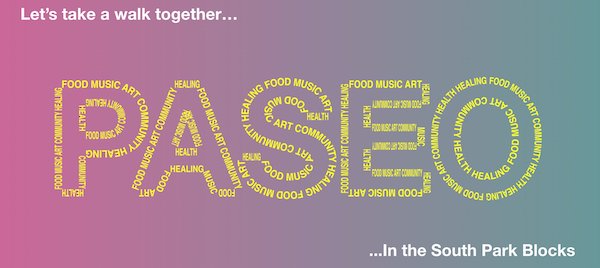 pa·se·o (pä-sāˈō): noun, origin Spanish. A leisurely evening stroll to enjoy the awakened city
Paseo will feature music, dance, spoken word, and other creative forms, along with yoga and healthful, family activities in the heart of downtown.
———————-
Related Portland Events & Giveaways
———————-
From website:
Paseo
July 16, 23 & 30, 2023
More info: paseopdx.org
For the third year in a row, Portland Parks Foundation is proud to present Paseo, a free all-ages summertime festival celebrating music, poetry, theater, visual arts, healing, and health to honor grassroots groups supporting parks across the city. Paseo 2023 will take place in and around Shemanski Park in downtown Portland's South Park Blocks on the afternoons of Sunday, July 16th, 23rd, and 30th.
As we put together the full schedule at paseopdx.org.