Portland Mother's Day Weekend Wine Country Drive-Thru: Lake Oswego: Wine, Food, Ruby Jewel! | Order Ahead for Food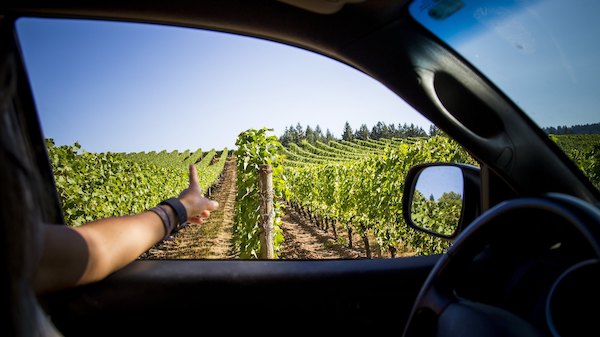 Drive thorough this weekend for wine, wood-fired provisions, fresh cut flowers and ruby jewel ice cream!
————–
Related Portland Events & Info
————–
Wine Country Drive-Thru
May 9, 2020
Noon – 5 p.m.
More info: winecountrydrivethru.com
Its Mother's Day Weekend, and this Saturday, three neighboring Willamette Valley wineries, Adelsheim, Hazelfern, and Alexana, are partnering with our friends at Red Hills Market, Ruby Jewel, Vang's Garden, and Ironlight to bring a special Mother's Day edition of Wine Country Drive-Thru to Lake Oswego!
Saturday, May 9th: Visit Ironlight Lake Oswego to pick up everything you need to treat Mom or yourself! Grab a Willamette Valley Winemakers Sampler Pack, Wood-fired provisions by Red Hills Market, Ruby Jewel ice cream, and a bouquet of flowers from Vang's Garden.
Pull-up and load out… no contact necessary!
In addition to stocking up on some great wine and provisions, you'll be helping to support a great cause. A portion of all purchases will be donated to "With Love," helping foster families by providing safe, clean, and quality clothing and supplied for children ages 0-6.