Portland in the News: Scaled Down Naked Bike Ride; Pickles to Play Ball; Retail OK to Reopen Friday & More! | May 14, 2020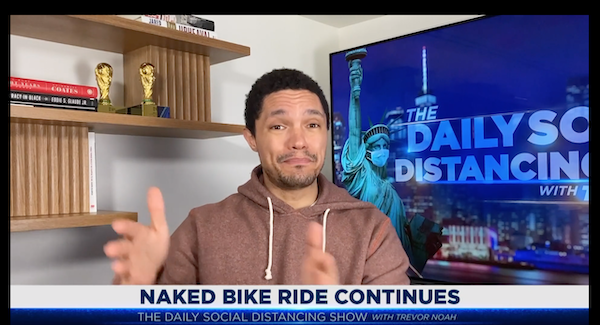 Comedian Trevor Noah, from the Daily Show, mused this week how strange this year's naked bike ride will be now that bikers can't ride in a group.
Oregon has given retailers the OK to open on Friday. They're allowed to open as long as they're not in a mall.
And Oregon Zoo is considering options to reopen safely, including one-way trails.
Here's a roundup of the goings-on in Portland this week:
Get Portland News delivered every Thursday! Subscribe to our newsletter here.
————————————-