Portland in the News: Opera Singer Goes Viral; Nurkic's Back; Portland's Rainbow Road & More! | July 9, 2020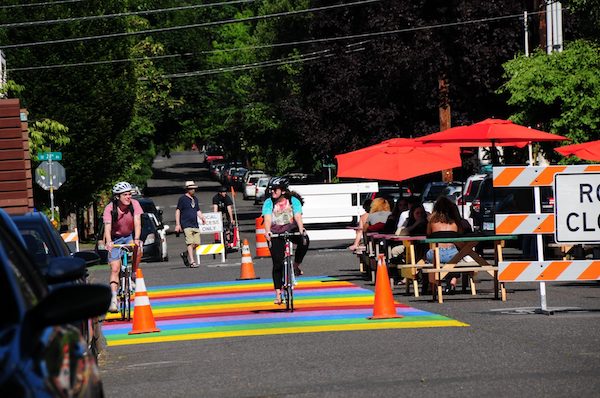 When Portland Opera singer Emmanuel Henried joined Portland State University graduate Madisen Hallberg in singing the national anthem, their duet went viral.
Portland is going to be different now, that doesn't mean we can't make it better. Portland Monthly meets with planners about Portland's new future.
And the city of Portland is working to bring technology to those who need it.
Here's a roundup of the goings-on in Portland this week:
Get Portland News delivered every Thursday! Subscribe to our newsletter here.
————————————-