Portland in the News: Llama & Small Towns Joining Protests; NBA Playoffs; Black Birding Week & More! | June 11, 2020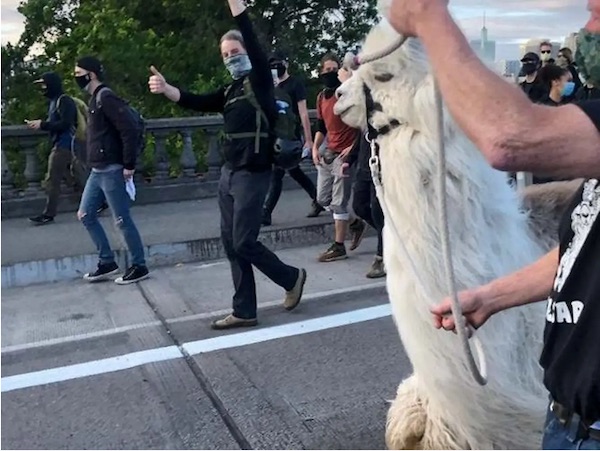 Caesar the No Drama Llama joined Black Lives Matter protests this week.
The NBA has a plan for resuming the season, with games starting July 31 and proposed playoffs in mid-August.
The Oregon Hospitality Foundation recently awarded 10 Oregon restaurants grants for helping the community during the pandemic.
Here's a roundup of the goings-on in Portland this week:
Get Portland News delivered every Thursday! Subscribe to our newsletter here.
————————————-