Portland in the News: Cape Kiwanda Sink Hole; Goonies House Never Dies; City's Top Comics & More! | January 26, 2023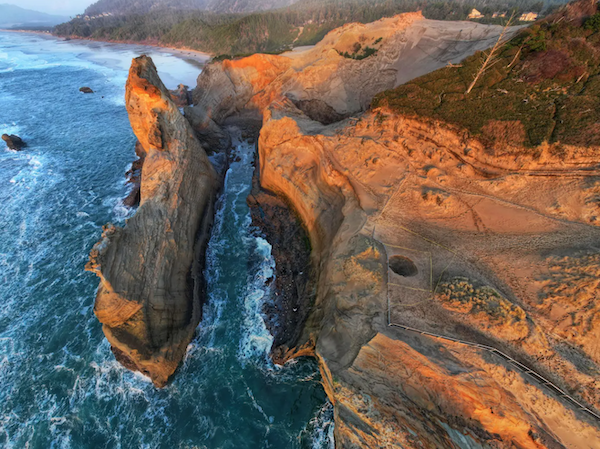 A giant 20-foot-wide sinkhole recently appeared at Cape Kiwanda State Natural Area.
The new owner of The Goonies house in Astoria wants to share it with the world, as long as Goonies are respectful.
And long-time voice of the Trail Blazers, Bill Schoneyly passed away recently at the age of 93.
Here's a roundup of the goings-on in Portland this week:
Get Portland News delivered every Thursday! Subscribe

to our newsletter here.

————————————-