Now's a Great Time to Start Your Garden w/ Portland Seedhouse! | Become Self-Sufficient With Your Own Garden, Non GMO Seed Catalog Featuring 100s of Unique Seeds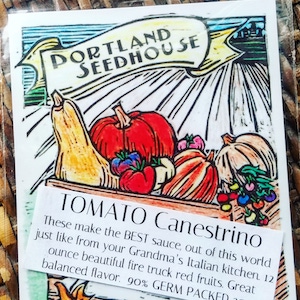 Start Your Seed Garden!
More info: portlandseedhouse.com/seeds
Seeds are a great way to have food security and make sure we produce enough food for everyone! Without the economy flowing you're going to need to know a farmer soon.
A good place to get started is with seeds! The Portland Seedhouse is an online seed catalog founded in 2014 in Portland Oregon, where it maintains a diverse seedbank of culturally significant varieties of edible plants with remarkable flavors and stories.
Their catalog is full of hundreds of unique seeds that will create tasty diversity for your summer table.