Presents of Mind Has Something Special for Mother's Day Gifts | SE Portland's Premier One Stop Gift Shop Since 1989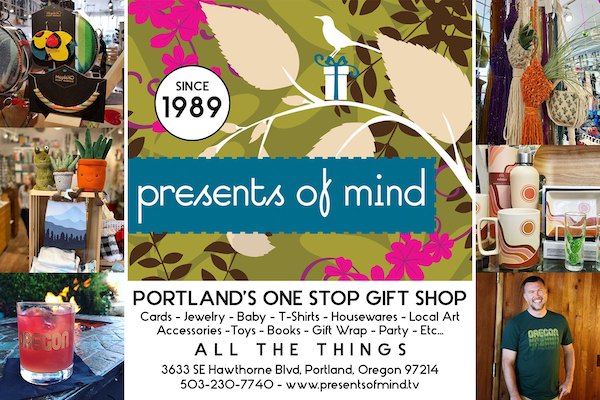 Open since 1989, Presents of Mind specializes in having ALL THE COOLEST THINGS you could ever want to give or get.
————–
Related Portland Events & Info
————–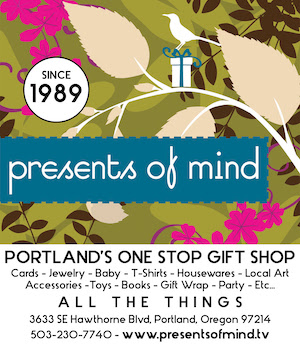 Presents of Mind
Save 15% off w/ SAVEPOM at presentsofmind.tv
Iconic Portland gift shop Presents of Mind has added (almost) all their inventory to their website now w/ more being added every day.
They have added lots of new cards, bath and body, kitchen and fun home goods. We have also added a lot of our jewelry and accessories. There is a pretty impressive selection of mugs and magnets and stickers, too.
Oh and don't forget baby!
They are still offering 15% off with code SAVEPOM! And don't forget we are doing Curbside Pickup along with our regular mail order delivery.
We still have Mother's Day cards available. And we will be adding some Graduation cards soon.