Win Tickets ($100+): Bella Organic Pumpkin Patch & Winery Presents 2022 Hope & Haunted Corn Mazes | Group Discounts, Terrifying Creatures, Bonfires
We are giving away packages of 5 tickets to Bella Organic's Hope Corn Maze and packages of 4 tickets to the Haunted Corn Maze. To win, comment on this post which maze you'd like to attend and why. Winner will be drawn and emailed October 3.
———————————————
From our sponsors:

Regular Corn Maze
Open Daily Through October 31, 2022
September Hours: 9AM to 4:30PM;
October Hours: Sun-Thur 9AM to 6pm
9am to 10pm Fri/Sat
$6-$10 | All Ages
More info: bellaorganic.com
Bella Organic Pumpkin Patch & Winery
16205 NW Gillihan Rd., Portland, OR 97213
This fall, get lost in our 7-acre corn maze on Sauvie Island. We are known for our annual inspiring and intricate corn mazes, that include relevant designs intended to spark conversation or raise awareness for current issues in the midst of an ever constant and saturated news cycle. The 2022 theme is "HOPE" complete with the word woven seamlessly between acres of corn, and coupled with The Lifeline (Dial 988)- the National Suicide Prevention Hotline. Through years of a global pandemic, recent war, economic instability, and rises in suicide rates, our corn maze this year touches on a topic that has affected everyone's lives regardless of age, race, gender, or socioeconomic status.
Enjoy a hot cup of apple cider over a game of trivia about the maze, and compete with your friends/family inside the maze to win a game inspired by Clue. Spark conversation about mental health this fall, and how we can lean on each other during difficult times inside and outside of our communities.
A portion of the proceeds will go to support a local non-profit benefiting mental health awareness.
2.7 miles: There are approximately 2.7 miles of start-to-finish pathways in our 7 acre Sauvie Island corn maze, and it takes intrepid visitors an average of one hour to figure their way out.

Dogs are allowed: Dogs ARE allowed in regular corn maze only (NOT Haunted Maze) on a leash.
————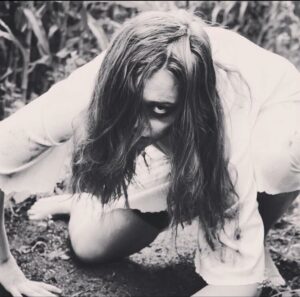 Haunted Corn Maze
Fridays-Saturdays October 2022
7-10PM | $25-$35 | All Ages
More info: bellaorganic.com
Get lost in acres of corn, in the dark, on Friday and Saturday nights in October! Terrifying creatures stalk you as you make your way through our Haunted Corn Maze! There will be dark ghouls and goblins, zombies and you will be chased by crazed farmers with a chainsaw. Enter the room of dolls and don't let her find you. If you make it to the butcher shop… don't get stuck in the fridge!
Free Bonfires on Friday & Saturday night to enjoy while you wait for the haunted corn maze! We call groups down every 15-20 minutes so you won't have to wait in long lines! You will be assigned a time slot! While you wait, you will get to enjoy a relaxing atmosphere around our farm store, our food booth, drinks, bonfires, store, will all be open and we have fun music playing for your enjoyment! Masks and social distancing are required and will be enforced!
Please note that our Sauvie Island Pumpkin Patch is open until 6 pm! You can still get your pumpkins after dark in the small patch by the farm store or choose from an assortment of bins with pumpkins, gourds, and decorative pumpkins! Free Hayrides end just before dark (usually 5:30 or 6 pm).
Tips for your visit:
All activities, Tickets and food/beer booths, outdoor vendors are cash only!
Wear shoes that you don't mind getting dirty and that have good traction! The fields and corn mazes can get muddy, especially after we have had some rain! (Bring a pair of shoes to wear home.)
Bring a flashlight with you when going to the regular corn maze at night! (However, no flashlights are allowed in the scary haunted corn maze).
122 Comments