Auto Mate Insurance Solutions Offers to Waive Broker Fees to Those in Need | Auto Mate Saves An Average of $960 per Customer!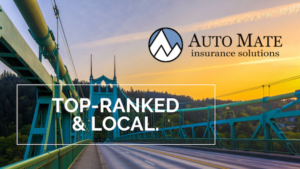 Auto Mate Insurance Solutions
More info: automatebrokers.com
As one of Portland's highest-ranked brokers, Auto Mate works w/ 70+ companies and saves an average of $960 per customer.
See how much they can save you on Auto and Home Insurance now! During COVID-19, they'll waive our broker fees to those in need – just mention our offer in PDX Pipeline!
---
PDX Pipeline Free Community Promotions
This is a FREE local listing provided by PDX Pipeline. Do you have a local business and want a free promotion? Fill out our form here: pdxpipeline.com/local
---
PDX Pipeline Free Community Promotions
This is a FREE local listing provided by PDX Pipeline. Do you have a local business and want a free promotion? Fill out our form here: pdxpipeline.com/local