2021 FREE Tuba Christmas Concert @ Pioneer Courthouse Square in Downtown Portland | Holiday Tradition Featuring 150 Tubas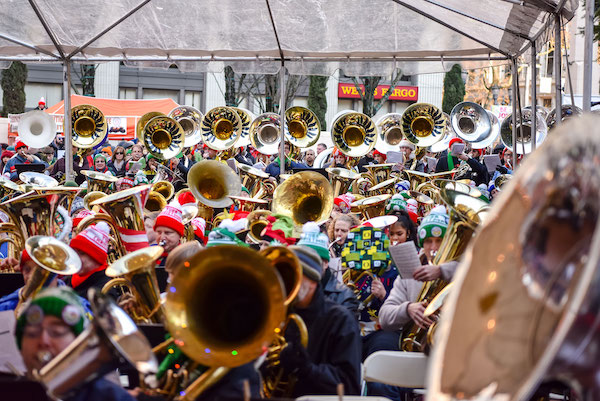 Portland's annual FREE Christmas concert featuring 150 tubas returns this weekend, December 11, 2021, at Pioneer Courthouse Square.
——————
Related Portland Events & Giveaways
——————
From press release
Tuba Christmas Concert
December 11, 2021
1:30-3PM | Free | All Ages
More info: thesquarepdx.org
Pioneer Courthouse Square
701 SW 6th Ave., Portland, OR 97204
We welcome you back to downtown for this holiday tradition! Experience the melodic sounds of big brass as 150 tubas play in unison for the 30th Annual Tuba Christmas Concert in Portland's Living Room. Attending this COVID-safe seasonal performance is FREE for the public.