Zen Windows Presents Home Care 101 Free Online Workshop | Learn from Professionals Best Practices For Protecting Your Investment
From our sponsors: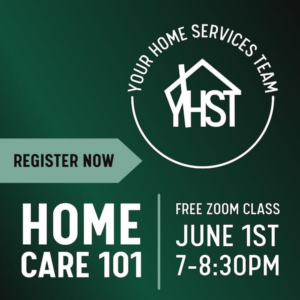 Zen Windows Presents Home Care 101
June 1, 2023
7-8:30PM | Free | All Ages
Register at docs.google.com
You are invited to attend a FREE virtual class called Home Care 101.
A team of experienced professionals will be doing a 2-to-3-minute presentation on how to best care for and maximize the value of your home. When done, you will have an arsenal of companies that can help you with everything from pest control to a new roof. Do you need a handyman? An addition built? Buying or selling your home? How about new windows, gutters, flooring, electrical, HVAC, painting?….
Please plan to attend this zoom class from the comfort of your own home.
Registration is free and easy! Follow this link or click on the image. A link to join the meeting will be sent automatically
Hope to see you there!