Win Tickets ($105): Madeleine Peyroux: Careless Love Forever Tour @ Revolution Hall | Singer/Songwriter, Jazz
We are giving away a pair of tickets to Madeleine Peyroux: Careless Love Forever Tour @ Revolution Hall on October 9, 2021. To win, comment on this post why you'd like to attend. Winner will be drawn and emailed October 4.
———————————————
From our sponsors: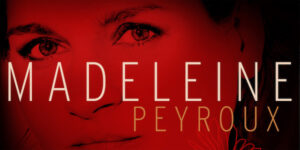 Madeleine Peyroux: Careless Love Forever Tour
October 9, 2021
Doors 7PM, Show 8PM | $52.50 | 21+
More info: event.etix.com
Revolution Hall
1300 SE Stark St., Portland, OR
 *Proof of COVID vaccination or negative COVID test required for entry. FREE onsite testing available – Details here*
Maybe I got a lot to learn
 Time can slip away
 Sometimes you got to lose it all
 Before you find your way…
— "Don't Wait Too Long"
Every great musical project starts with a feeling that it's time.
So it was, in 2004, for Madeleine Peyroux: "when I got around to making Careless Love it had been a good eight years since my first album." Eight years—forever in the music world. Not long After Dreamland dropped in '96, she had disappeared from the touring scene as well. Where had she been? What had she been doing, and why?
I was traveling a lot across America, rediscovering the country and re-identifying as an American. I was born here in the States but moved with my mother to live in Paris when I was young. I met family I never met before. I caught up on what was happening with the music here. It was all a culture shock for me. When I came back to New York to make that first album I was like a deer in the headlights. It was my first time in a studio, my first time back in America. Then 9/11 happened. Then George W. got re-elected. It was like the world was going crazy. After Dreamland I had signed with Sony and I was trying to make my second record. I was broke and I didn't know what I was going to do next.
Self-reflection and spiritual sensitivity are assets to any musician in the process of starting a career, of establishing one's musical identity and direction. They don't, however, necessarily lock into the typical velocity of career-building. There were other things Peyroux had to handle. She underwent surgery on her vocal cords. She healed and worked with a vocal coach. As the '90s gave way to the first years of a new century, she continued to question the how and, significantly, the why of what she was doing. (Her choice of the Dylan Thomas quote below, from his 1946 poem "In my Craft and Sullen Art," helps explain her creative motivation.)
"I put a lot of thought into what my career means," Peyroux says, "what making a record and the follow-up tour represents—the kind of music I wanted to do and the amount of work that is involved."
By 2004, Peyroux had found the answers to her questions. She signed to Rounder Records. Her distinctively updated blend of swing-era jazz, country blues, gospel, and other acoustic forms made sense on a label with a reputation for standing by singular artists dealing in, or drawing inspiration from roots Americana. It was a good fit from the start, and would lead to a run of three career-defining albums. It also led Peyroux to work with Larry Klein, a bassist whose experience covered a wide stylistic range, from rock and R&B to jazz. He had played with Bob Dylan and Herbie Hancock. By the 2000s, he had a reputation as producer of genre-straddling vocalists like Joni Mitchell, Holly Cole, and Shawn Colvin.