Win Tickets ($50): Blitzen Trapper @ Revolution Hall | Experimental Country, Folk, w/ Dead Lee
We are giving away a pair of tickets to Blitzen Trapper @ Revolution Hall on April 22. To win, comment below on this post why you'd like to attend. Winner will be drawn and emailed April 18.
———————————————
From our sponsors: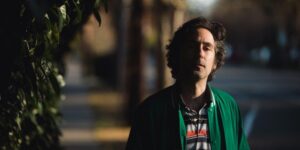 Blitzen Trapper
April 22, 2022
Doors 7PM, Show 8PM | $25 | 21+
More info: event.etix.com
Revolution Hall
1300 SE Stark St., Portland, OR
Singer-songwriters have been tackling existential questions about life and death since time immemorial… or at least the 1960s. But when it came to Blitzen Trapper's newest album, Holy Smokes Future Jokes, front man Eric Earley looked beyond mere existence—or even the end of it—to contend with grander cosmic explorations: namely, the intermediate period between a person's separate lives on earth, "and what it means to escape the cycle of birth and rebirth," he explains.
Weighty stuff, to say the least. But then again, Blitzen Trapper has never been the type of band to just skim the surface. Over the course of 20 years and ten full-length albums, the Portland, Oregon-hailing act, with singer, songwriter and guitarist Earley firmly at the helm, has crafted a singular catalog of songs—sometimes wrapped in impressionistic imagery and scruffy, singalong melodies (the fan favorite "Furr," for just one example), and other times rendered in sharp-focus, needlepoint detail and imbued with driving, electrified rhythms ("Cadillac Road," about a depressed and deserted mill town in the Oregon mountains where Earley's father once worked, comes to mind here)— that celebrate the human experience in all its triumph and tragedy.
As for how each new album comes into focus, well, that's more a matter of immediate inspiration than some long-conceived plan. "The records are a chronicle of my own journey, to be honest—snapshots of where I am at that time," Earley says. "I don't know that that's any way to have a career, but for me it's a cathartic way of documenting where my head's at."
Which brings us back around to Holy Smoke Future Jokes, a record that, in following where Earley's head is at these days, cuts a spectacular, almost supernatural path through the past, present and still-to-come. Earley's words take the listener on a wild and dramatic journey through rivers of waist-high water in the aftermath of a tragic car wreck and the hazy morning before a murderous moment, and from getting blitzed to the point of extinction inside a masonic temple to a stop for chips and dip before the apocalypse. Along the way, there's also an occasion to smoke dope with Abe Lincoln and play bones with Brian Jones, slide through the ether in a dream, and confront the Intermediate States while bathed in the glow of the bardo's light.
In fact, it is the notion of the bardo, that transitional state between death and rebirth, that holds a central place of purpose on Holy Smokes Future Jokes. Early on in the songwriting process, Earley took inspiration from several texts, among them George Saunders' 2017 experimental tome, Lincoln in the Bardo, which subsequently led him to dig deep into the Bardo Thodol, more commonly known as the Tibetan Book of the Dead. "I became obsessed with it," Earley says. "All the ideas contained in that book were speaking to me in a lot of different ways."