Washington Park Open for Memorial Day Weekend | International Rose Test Garden, New Sanitation Resources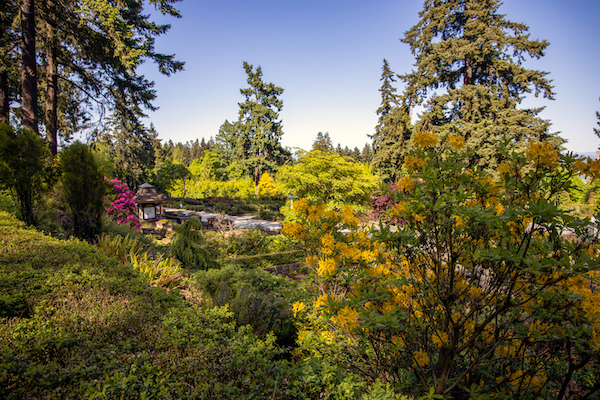 Kick off Memorial Day Weekend with a visit to Washington Park! The International Rose Test Garden has new routed pathways and they're installing multiple handwashing stations throughout the area.
————–
Related Portland Events & Info
————–
Washington Park Memorial Day Weekend
Opens May 22, 2020
More info: explorewashingtonpark.org
As Oregon gradually reopens, Washington Park is getting ready for you and we're taking your personal safety seriously. Explore Washington Park is rolling out new visitor resources and adapting its current services to help reduce the spread of the coronavirus.
Here is what's new – all roadways into the Park re-open Friday, May 22. Remember, you don't need to touch a parking meter to park. Go mobile by using the Parking Kitty app to pay for parking.
You can expect to see new sanitation resources throughout the Park. Explore Washington Park is installing several handwashing stations in the coming week. This weekend, Portland Parks & Recreation is reopening two additional public bathrooms that have been closed. Find their locations on this map.
Have questions? In lieu of in-person visitor services, Explore Washington Park now offers visitor services daily from 10 a.m. – 5 p.m. through our information line (503) 319-0999. We've also created a one-stop, parkwide COVID-19 information page to keep you updated on the status of all of the Park's services and amenities.
"Memorial Day weekend typically kicks off our busy summer season. While COVID-19 has changed most everything this year, we're committed to making our beautiful Park spaces welcoming and safe as communities begin reopening," said Heather McCarey, Explore Washington Park Executive Director. "We'll continue to evolve our services to provide the best experience for our visitors and support our cultural institutions."
While the International Rose Test Garden is open to the public with rerouted pathways and access to help ease congestion, visiting in off-peak times during the week is still recommended. Washington Park's natural areas and trails are open to the public, including those within Hoyt Arboretum. Playgrounds, tennis courts, and the archery range remain closed at this time. If you choose to visit, remember to keep a physical distance of at least six feet from others.
Our Washington Park free shuttle service is also suspended until it's considered safe to operate again by state and local authorities.
The new Explore Washington Park 2020/2021 visitor map is now available and being distributed throughout the greater metro area. Contact us for free hard copies.