Save The Old Church Concert Hall – Live Stream Music Concert with Never Come Down | Support One of Portland's Historic Treasures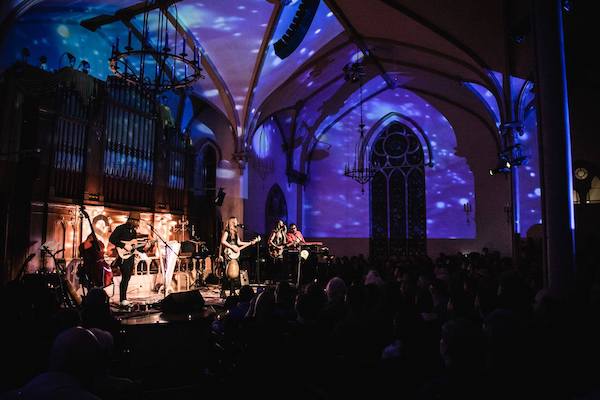 The Old Church aka TOC Concert Hall has a long history of being saved by the people who love it, beginning in 1968 when the community rescued it from the wrecking ball. The Old Church Needs you now more than ever; support TOC w/ Friday's virtual benefit concert featuring Never Come Down.
———————————————
Related Portland Events & Info

:

———————————————

From press release:

TOC BETTER TOGETHER featuring Never Come Down, a virtual benefit concert to Save THE OLD CHURCH CONCERT HALL
April 17, 2020
7p | Free
More info: Facebook
TOC has teamed up with Never Come Down, Ear Trumpet Labs and MusicPortland to bring a special event into every home, Friday, April 17th at 7pm.
Together we can save Portland's TOC; a historic landmark and great music ambassador.
The concert will be streamed in its entirety on April 17th at 7pm.
Tune in for free and enjoy. If you can, please contribute and help keep this beloved venue alive.
Streaming on
The Old Church has a long history of being saved by its community, starting in 1968 when it was rescued from the wrecking ball. As a venue we have lost hundreds of performances and events. Musicians have lost their shows and tours. Keeping our core team together, the building's minimum needs met and our community of artists supported during this indefinite closure is critical for the survival of one of Portland's historic treasures. If you can, please contribute and keep this beloved venue alive. theoldchurch.org/support