2023 Rose City Classic Dog Shows @ Portland Expo Center | Featuring 4 Shows, 180+ Breeds & 2,500 Dogs, Family Fun
From our sponsors: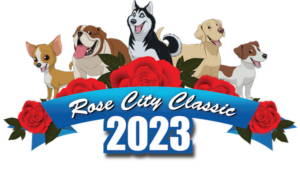 Rose City Classic Dog Shows
January 19-22, 2023
8AM-5PM | All Ages
$15 per person
$30 per family [up to 5]
$25 Two-day pass, individual
$40 Two-day pass, family
More info: rosecityclassic.org
Portland Expo Center
2060 N. Marine Dr., Portland
Rose City Classic Dog Shows features four of the biggest and most exciting Dog Shows in the United States
Much more than a basic dog show, Rose City Classic offers top national competition:
• Over 180 breeds and 2500 dogs will compete in breed judging and other exciting dog sports: agility, obedience, Rally, Canine Good Citizen, Scent Work, Trick Dogs, Junior Showmanship, and more.
• Agility: Top canine athletes from across the US will compete each day.
• Trick Dogs: On Thursday and Friday only! Anyone who ever trained their dog to shake hands, roll over or ride a skateboard will love this fun AKC event.
• Display of Local Student Artwork / Annual Student Art Contest: This year's theme is "My Dog, My Best Friend." Each year hundreds of local kids create amazing artwork for this contest and this
year they've outdone themselves. Their artwork is amazing!
• More than 60 Meet-the-Breed Booths from Airedales to Xoloitzcuintli on Friday through Sunday. See website for schedule.
• "Shop 'til you drop vendors" specializing in "all things doggy" will be there to fill every need and whim of any discerning dog lover.
• Fun for the entire family!
$12 Expo Parking
Save parking fees and ride Max all the way to the Expo