Portland Welcome Back Weekend | Sing Along @ Pioneer Courthouse Square, Food Cart Plaza Celebration, Mural, Concerts, Roller Skating & More!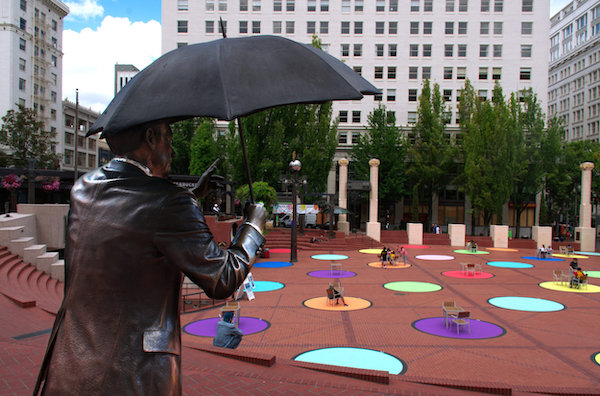 After over a year of hibernation, our central city is ready to reopen. The City of Portland invites you to come back to the heart of Portland, where we can't wait to see your smiling faces!
——————–
Related Portland Events & Info
——————–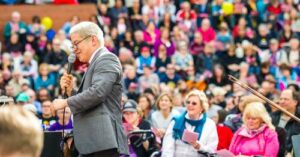 Welcome Back Weekend
July 23-25, 2021
More info: hereforportland.com
Sing-Along
Saturday, July 24th, 3-5pm Pioneer Square
Featuring Pink Martini (and a few hundred Portland neighbors)
The Cart Blocks
Saturday, July 24th, 1:30pm SW Park & W Burnside
Celebrate the grand opening of Portland's (former Ankeny) food cart plaza, including 21 carts
Mural Painting
Express your creativity.  Paint a mural with local youth and the Portland Street Alliance
Roller Skate
Get rolling. Put on your skates and groove with the Rose City Rollers
Concerts
Attend concerts from a variety of BIPOC and LGBTQIA artists along Waterfront Park, Pride Plaza & other locations.
Fashion Show
Check out that look. Relax and enjoy a fashion show at the Portland Art Museum
Markets
Shop local. Explore local vendors and buy some inspirational merchandise from Oregon crafters.