Portland in the News: Timbers/Thorns Games Up to 80% Capacity; Traffic's Back; Blazers to Broadcast on Root & More | June 10, 2021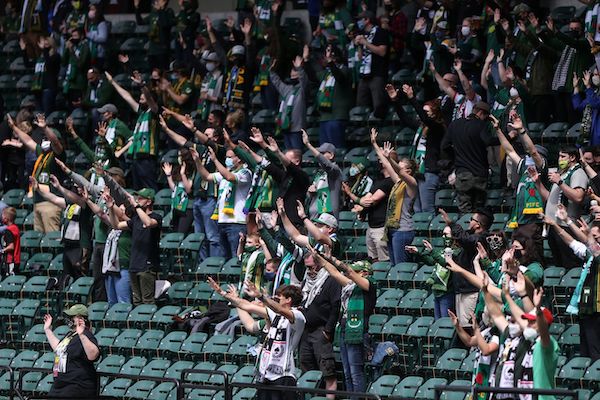 Starting next week, Timbers & Thorns games will increase capacity to 80% and will require proof of COVID-19 Vaccination for entry.

Portland Trail Blazers television broadcasts are moving to Root Sports through the 2024-2025 season.
And you didn't imagine it, traffic really was worse than before times over Memorial Day Weekend.
Here's a roundup of the goings-on in Portland this week:
Get Portland News delivered every Thursday! Subscribe to our newsletter here.
————————————-