Portland in the News: Supporting Ukraine; Portland Bans Fireworks; Record Job Openings | March 3, 2022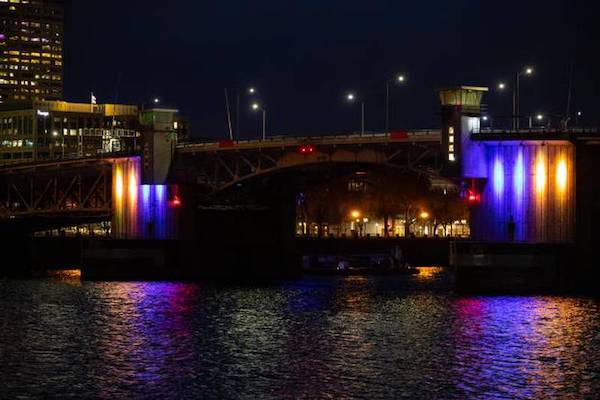 Portland City Council voted this week to ban the sale & use of fireworks.
Portlanders are supporting Ukraine this week including drink specials & lighting up the Morrison Bridge. Here are more ideas on how to help.
Oregon has a record number of job vacancies right now.
And Oregon has the most valuable hemp crop in the nation.
Here's a roundup of the goings-on in Portland this week:
Get Portland News delivered every Thursday! Subscribe

to our newsletter here.

————————————-