Portland in the News: Street Patios Might Stay; City Growth Continues; Portland Kitty Stars in Reimagined Blockbusters | March 17, 2022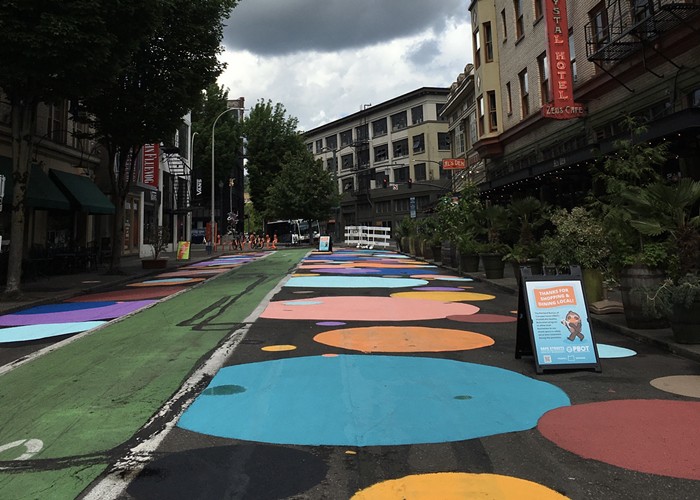 Although they were a temporary solution during the COVID pandemic, Portland's street patios could become more permanent.
After 50 years as a voice for the Blazers, Bill Schonely is retiring.
And a Portland videographer has reimagined Hollywood blockbusters with his cat, Lizzy, as the lead.
Here's a roundup of the goings-on in Portland this week:
Get Portland News delivered every Thursday! Subscribe

to our newsletter here.

————————————-